Time Management Tactics for Clinical Researchers: Maximizing All Processes from A to Z
60-Minute On-Demand Webinar Available in CD, MP4 and PDF Transcript.
Clinical research is a time-consuming, paperwork-intensive, rigorous activity, and as a clinical research professional you are pulled in all directions. From budget planning, to protocol evaluation and data collection, to the overall coordination, management and close-out of the clinical trial and/or study itself—it is no surprise you often find yourself searching for more hours in your day! If that weren't enough, almost every activity (as mundane as it may be) must be thoroughly documented by YOU because thanks to regulatory requirements, many of the tasks you do simply cannot be delegated.
As the team leader you must possess a unique set of management skills, including staff, lab and time management. So what can you do to maximize all processes and deliver high quality results?
The road to success starts here. Join your expert presenter, Dr. Byron K. Norris, as he reveals the ins and outs of successfully producing and publishing your clinical research by applying these proven time management strategies. With the publication of numerous peer reviewed clinical manuscripts under his belt, Dr. Norris will show you how to navigate the various processes of clinical research, emphasizing time management tactics that have proven effective for him, which you can put into action immediately.
5 Key Take-Aways:
Identify appropriate project idea, design, and goals of research
Understand the importance the IRB plays in completing clinical research
Realize the importance of the endpoint for publication or presentation of research
Understand the impact of team members on time sensitive material
Maximize efficiency during project completion
Who Should Attend:
Undergraduate, graduate, medical students, clinicians, or other researchers looking to gain information about time management techniques for producing and publishing clinical research.
Price:
CD-ROM with PDF Handouts — Price: $147
MP4 with PDF Handouts — Price: $147
PDF Transcript with Handouts — Price: $147
 Meet Your Presenter:

Byron K. Norris, MD, is a resident physician in the Department of Otolaryngology and Communicative Sciences at the University of Mississippi Medical Center. He received his Bachelor of Science in Biomedical Engineering at Mercer University where he also received his medical degree. In Dr. Norris' short career, he has authored 7 peer reviewed publications and has 6 national podium and poster presentations. Additionally, Dr. Norris has been recognized for achievements in Otolaryngology research and has been invited to present his research globally. Dr. Norris has been involved as the Otolaryngology representative to the American Association of Medical Colleges and is a member of the Alpha Omega Alpha medical honor society. While not working in the Otolaryngology, Dr. Norris is a Biology instructor at Itawamba Community College and participates in overseas medical mission work.

This Webinar presentation is brought to you as a training tool by the Principal Investigators Association, which is an independent organization. The presentation, tools presented and their contents are not connected with the National Institutes of Health (NIH), nor are they endorsed by this agency. All views expressed are those personally held by the presenter and are not official government policies or opinions.
---
---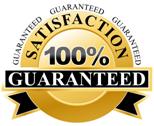 Registration Includes:
Access for one phone line (unlimited listeners)

Expert answers to your tough questions

Complimentary attendee package, including the speaker's complete presentation handouts

Live Q&A session (you may also e-mail your questions in advance)

No Risk! 100% satisfaction guarantee
Have additional questions?
You have the floor with the speaker during an interactive Q&A. Remember, you can submit your questions in advance via email to [email protected]
If you have questions or would like to speak to our Webinar specialist, please call 800-303-0129 ext 506.